If are not able to see your girlfriend as often as you would like, then talking on the phone is the next best option.
Actually, girls enjoy talking on the phone more than guys, so the occasional phone call is not a problem. But if you have to converse regularly because, for example, you're in a "long distance" relationship, then small talk is not enough to sustain a meaningful conversation.
So, which things can you talk about with your girlfriend that are interesting and stimulating?
Firstly, don't start the call with a simple "Hi!" If she has a cute or endearing nickname that you share, then use it and add something like "How was your day?" Or "How are you doing?"
When you've heard her out, reply with how your day has been and what you've been up to (that you're willing to admit!)
That's usually a good way to get the conversation started before moving on to other subjects.
It's always good to ask questions, but make sure they are "open," meaning that the answer is not simply "yes", "no", or "maybe."
If you ask her what she likes about you, it will hopefully lead to her responding in kind. That gives you the opportunity to tell her how beautiful or amazing she is, and how much you appreciate her.
There are always many general topics you can talk about with your girlfriend, depending upon her level of interest and knowledge.
For example:
Current events in the news – something exciting is always happening somewhere in the world
Funny things that have happened to the two of you in the past.
Vacations you have shared, or places you would like to visit.
Interests and hobbies are a safe bet – even if it's just discussing TV shows you enjoy (or hate!)
Then, of course, there are always future plans to talk about – depending on the exact nature of the relationship, and the degree of commitment you want to demonstrate.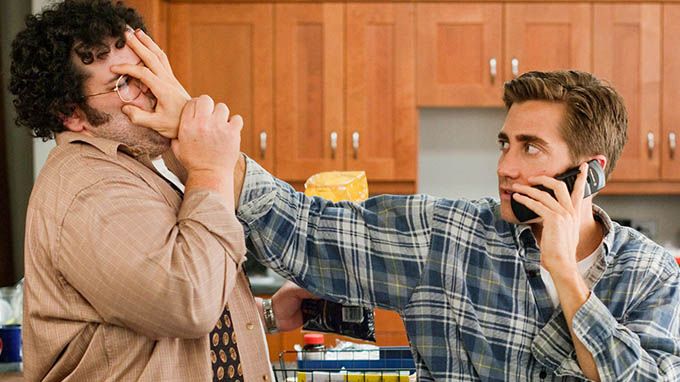 Try to be open an honest and share your feeling with her, Traditionally, that's a difficult thing for guys to do, but most girls appreciate it.
Whatever you do, never talk about other girls on the phone – unless she brings up the subject and you can't avoid it.
When you feel it's time to finish the conversation, say something like "OK, I have to go now – can I call you later or whenever it's convenient?"
If she decides to end it, just say, "Well alright, bye for now, talk to you later? Text me maybe?
Using her nickname again at this stage is also a good way of maintaining the personal aspect.
You should be able to judge, according to how the conversation went, whether or not she is truly the right girl for you. It's essential for any relationship that you connect intellectually – apart from any physical chemistry, of course.
Maybe you have other suggestions that you can share with our readers?
It's easy if you use the comments feed provided below.