This holiday season, many lucky people around the world will be surprised with furry new friends to brighten up their lives.
As you can see in this touching compilation of kids waking up to their dream gift on Christmas morning, there's no greater surprise than a tiny puppy to make a magical and merry holiday.
Sadly, there are so many more animals out there who aren't so fortunate to find a forever home to ring in the new year.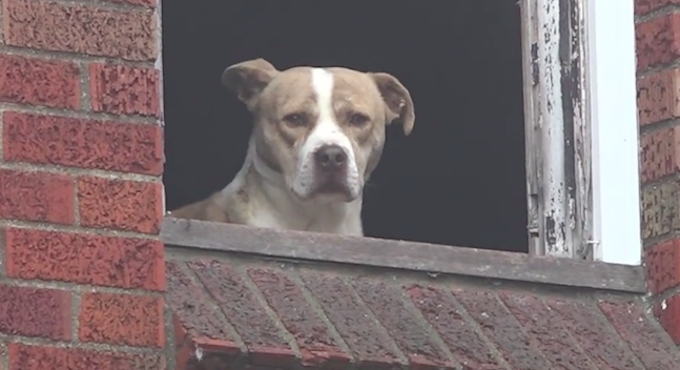 [Source: YouTube]
Whether they're out on the streets scrapping for survival or trapped behind bars at a shelter, countless dogs will remain invisible and unloved this holiday season.
In the following video, we meet one of the lucky ones, a dog who had his only wish granted on a very special day of the year. This incredible story is proof that animal rescuers are some of the greatest people on our planet. When World Animal Awareness Society got the call about a stray dog in Detroit in need on Christmas Eve, their amazing team of heroes didn't hesitate to rush to his rescue.
The poor pooch had been living alone in this abandoned house for an unknown amount of time, until the Christmas angels arrived.
[Source: YouTube]
The way he stared longingly out the window for someone to notice him absolutely crushed me. It's impossible to know how long he's been without food or water.
[Source: YouTube]
Now this mixed breed mutt, who was appropriately named for birthday boy Jesus, stares out a different window: the one that will lead him to his new home and people who truly care about him.
[Source: YouTube]
Please SHARE this Christmas miracle with your friends on Facebook to remind them of all the animals in need this holiday season!

[Featured Image: YouTube]